The photos below were taken at around 8:00pm at St. George and Devonshire Place (near the U of T varsity arena).
I thought is was really cool as the top of most skyscrapers were covered by clouds; even parts of the CN Tower were taken over by clouds... it was truly a spectacular view! Such a beautiful night too!!
Today: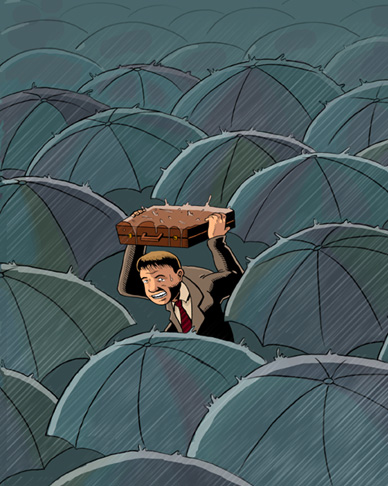 Illustration by Rob Dobi.