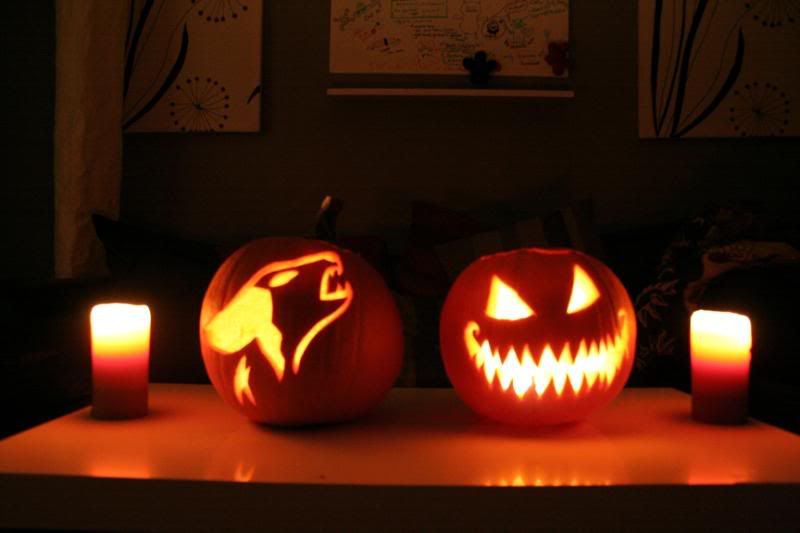 My favourite holiday is here once again; and just in case you are not prepared, here are a few suggestions to help you spook up this Halloween.
Music:
Scott Walker: The Drift
My third favourite record of last year is a 60 plus minutes journey of weird, dark, and eerie experimental music!
Clara
[super-wicked-cool song]
Hand Me Ups
[super-wicked-cool song]
The Escape
[super-wicked-cool song]
buy
The Drift
here
Movies:

Planet Terror
This is probably the most entertaining film of the year. The very gorey and funny film pays homage to classic cult horrors such as the
Evil Dead
series,
Re-Animator
, and
Zombi 2
.
30 Days of Night
After seeing this film last Friday, my friend and I have concluded that we have absolutely nothing bad to say about this surprisingly great vampire(/zombie?) film.
Costumes:
I was at Toronto Zombie Walk 2007 a couple of weeks ago; below are some of my favourites, maybe they'll inspire you.