As I wrote in my 'Top 30 Albums of 09' post, there were just so many incredible albums out this year and I didn't think doing a top 30 was enough. Here's a list of other fine albums (in no particular order) that just missed the top 30.
Brand New: Daisy
I am starting my honourable mention list with
Daisy
because it was the closest to break into my favourite 30 list. Brand New's forth LP is heavy and forceful, and there is a level of raw grunge aggressions that make
Daisy
quite enjoyable.
Fuck Buttons: Tarot Sport
Non-stop awesomeness!
Future Of The Left: Travels With Myself And Another
What an explosive opening with "Arming Eritrea"!
Travels With Myself And Another
is loud, rowdy, and in-your-face... a fucking entertaining album!
Lotus Plaza: The Floodlight Collective
The Floodlight Collective is dreamy and atmospheric; it is a brilliant album full of tranquil ambient layers... it is too bad that Lotus Plaza is often overshadowed by Deerhunter and Atlas Sound.





Cursive: Mama, I'm Swollen
I was quite disappointed by this album at first; however, after several listens and finally seeing Cursive live for the first time, I came to love the album. Mama, I'm Swollen is filled with frustration and anger... perhaps the darkest Cursive album to date.

ps, the vinyl packaging of Mama, I'm Swollen is amazing!





Soap&Skin: Lovetune For Vacuum
Haunting piano melodies, dark electronic sounds, and Anja Plaschg's incredible and mesmerizing vocal range make for a gorgeously mysterious album.







Pete Doherty: Grace/Wastelands
I absolutely loved this album when it was released back in March; songs such as "Last Of The English Roses", "Salome" and "New Love Grows On Trees" proofed that Pete Doherty is one of the best song-writers of the past decade.





DD/MM/YYYY: Black Square
The disjointed style and wild pacing of Black Square may turn listeners off initially; but through all the chaos is a fine and wonderfully noisy experimental rock album.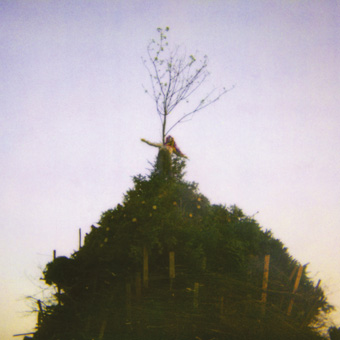 Black To Comm: Alphabet 1968
The fascinating sound and layers in this instrumental album create a sense of suspense and mysteriousness. Black To Comm plays with the notion of the unknown—Alphabet 1968 sounds like a soundtrack to a scary movie.





Patrick Wolf: The Bachelor
Finally, many of you were probably surprised that I excluded The Bachelor from my top 30 list... to be honest, I was/am still greatly disappointed by this album. While it is a good album, The Bachelor lacks the mystery and the beauty of Lycanthropy and Wind in the Wires. Nevertheless, "Hard Times", "The Bachelor", "The Sun Is Often Out" and "Battle" are all great songs!


What did I miss?
Next up: my favourite EPs, 7"s & songs of 2009!