Here are some of my favourite EPs, 7"s and songs released this year!
EPs + 7"s
:
Atlas Sound: Rough Trade EP
This EP was free with the purchase of
Logos
, but only through the
Rough Trade store
... which is a shame because it is just wonderful; in fact, I prefer the
Rough Trade EP
over
Logos
!
Pulled Apart By Horses: Tour Traxx EP
Aggressive vocals, heavy riffs and manic energy make up for the
Tour Traxx EP
. It features all the songs (+ a remix of "I Punched A Lion In The Throat") from the two out-of-print Pulled Apart By Horses 7-inches. Holy shit, I cannot wait for this band to come out with a proper full-length!
Florence + The Machine: A Lot Of Love, A Lot Of Blood EP
A Lot Of Love, A Lot Of Blood EP
is amazing for two reasons: 1) "Kiss With A Fist"–one of the best songs in the past few years, and 2) Florence's incredible cover of Cold War Kids' "Hospital Beds".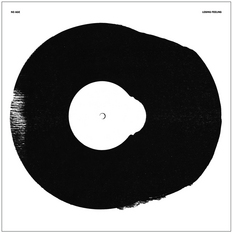 No Age: Losing Feeling EP
A perfect balance of melodic build-ups and the usual loud and noisy No Age destruction... so fucking good!
The Drums: "Summertime!" EP
An incredibly catchy EP filled with wonderful lighthearted pop songs, and not to mention, it features one of the catchiest songs of the year, "Let's Go Surfing".
"Summertime!" EP
puts a smile on my face every time I hear it!
Great Lake Swimmers/audiotransparent 2x7" split
An Elvis Presley cover by Great Lake Swimmers and Andrew Gold cover by audiotransparent are part of this 4-song-double-7" …and they come in a beautiful handmade triple-gatefold sleeve!
Grammatics: Double Negative 7"
Just got this one about a week ago and loving the Cursive-like title track as well as a fine cover of The Good Life's "Notes In His Pockets".
Songs
:
The majority of my favourite songs of 09 were from albums in my 30 list, so I won't bore you with anything from that. Instead, below are songs by artists that were not mentioned in that list or in the honourable mention post.
Fever Ray: "When I Grow Up", from Fever Ray
Spectacular song + video!
Telepathe: "Chrome's On It", from Dance Mother
So damn catchy!
Girls: "Hellhole Ratrace", Album
"Hellhole Ratrace" is a wonderfully epic 7-minute ballad. I cannot describe how much I love this song. It's weird: I feel the lyrics to be cheerful and optimistic most of the time, but once in a while, they become depressing. I think it's the contrast in the chorus:
The first part, which features some of the most romantic lyrics I have ever heard:
"And I don't want to cry my whole life through,
I want to do some laughing too,
So come on, come on, come on, come on and laugh with me.
And I don't want to die without shaking up a leg or two,
Yeah I want to do some dancing too,
So come on, come on, come on, come on and dance with me.
"
...but compare that to the second part, which I think is the reason for my mixed feelings toward the song:
"Sometimes you just got to make it for yourself.




Sometimes sugar, it just takes someone else"

or


"Sometimes baby, you just need someone else"

or


"Sometimes honey, you just need someone else"

or


"Sometimes darling, you just need someone else."
Regardless, "Hellhole Ratrace" is genius and it is tied for my favourite song of 2009; in fact, it is probably one of my favourite songs of the decade!
Bat For Lashes: "Daniel", from Two Suns
My other favourite song of 2009 belongs to "Daniel" by Bat For Lashes. "Daniel" is a brilliant pop song about first love. The dreamy atmosphere and 80s' pop-influenced production—think "Cloudbusting" and "The Morning Fog" by Kate Bush—work stunningly with Natasha Khan's majestic vocal.
Other fine songs from 09'
Arctic Monkeys: "Crying Lightning"
Diamond Rings: "All Yr Songs"
Dizzee Rascal: "Bonkers"
Los Campesinos!: "There Are Listed Buildings"
Dan Mangan: "The Indie Queens Are Waiting"
Slow Club: "When I Go"
St. Vincent: "Actor Out Of Work"
Strike Anywhere: "I'm Your Opposite Number"
Wavves: "Summer Goth"
You Say Party! We Say Die!: "Cosmic Wanship Avengers"
And of course... The Lonely Island featuring T-Pain: "I'm On A Boat"
That should do it in terms of my own year-end lists... well, possibly one more on concerts… Nonetheless, I have been in touch with some of my favourite bands of this year and got them to tell me their 5-favourites, look for their lists in the next few days!