Monotonix — July 7 @ Sneaky Dee's
There's only one world to describe the show: INSANE!
Ami Shalev spent most of the night singing while crowd surfing!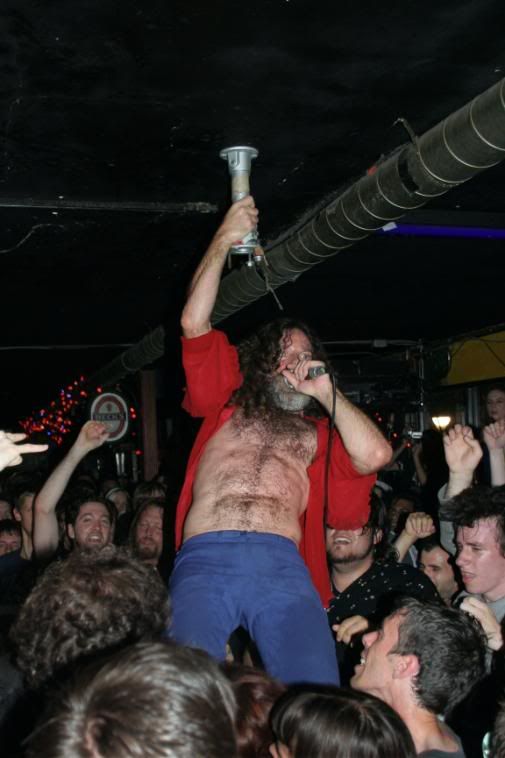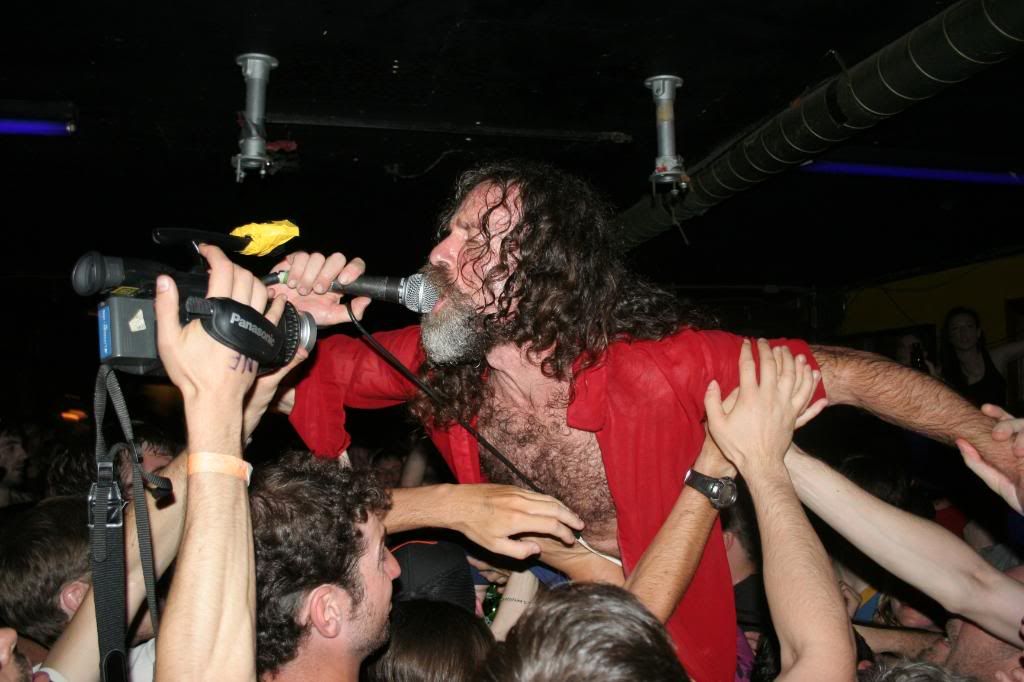 The audience lifted guitarist Yonatan Gat later on.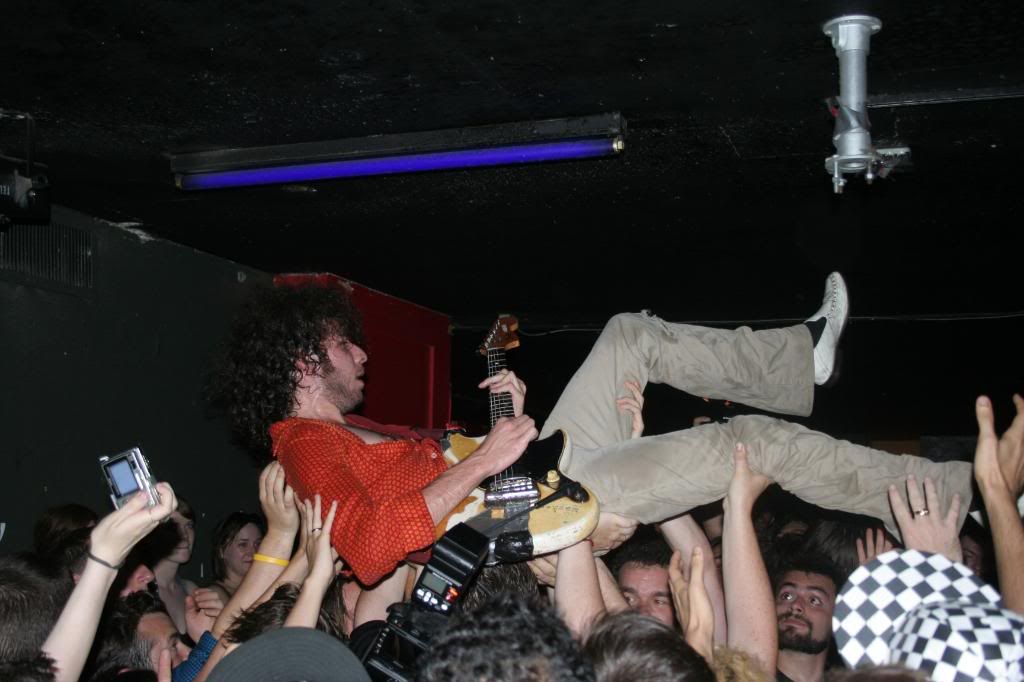 Shortly after, the crowd raised drummer Ran Shimoni as well as his entire drum set high above everyone!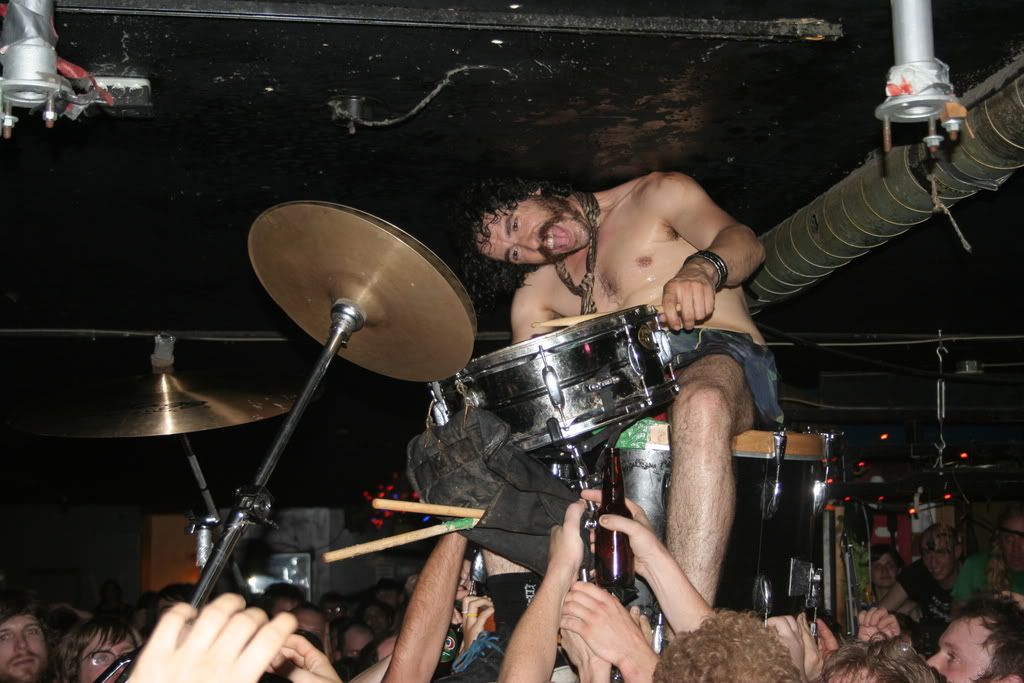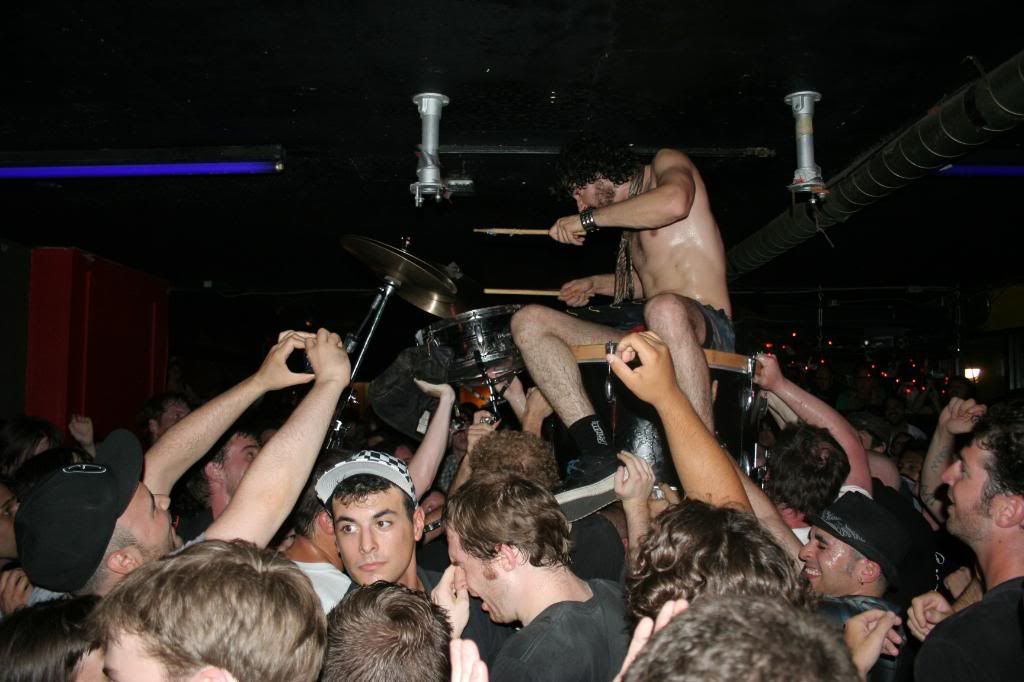 The three members of Monotonix played the rested of the show directly above the audience... I have never seen anything like this before!
Finally, the band took the chaos to the streets of Toronto!