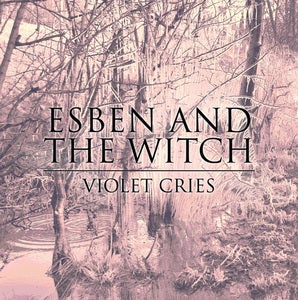 I am a big believer in 'seasonal albums'—there are just certain albums that are absolutely perfect during certain times of the year—Timber Timbre's S/T=winter while
A New Chance
by The Tough Allianc=summer. At the moment, my choice album for my snowy/freezing morning walks to work is Esben And The Witch's
Violet Cries
. On one hand,
Violet Cries
reminds me of Mount Eerie's
Wind's Poem
or Scott Walker's
The Drift
for its ghostlike atmosphere; you can really get lost or feel isolated and lethargic in the mysteriousness of each track. On the other hand, it obtains that dark 'pop' beats and hauntingly beautiful vocals of Zola Jesus/Bat For Lashes/Portishead.
Violet Cries
is certainly an unique and very refreshing album. It is one that gets better with each listen. Out of the 20+ albums I've heard so far in this young year, it is definitely one that stood out.
visit Esben And The Witch MySpace
here
buy
Violet Cries
here